Just because I shared that I spent my NYE weekend decorating a toddler's bedroom don't go thinking that my weekend wasn't wild and crazy. Oh no I got crazy on a DIY project. I didn't just work I also busted out my crafting supplies and painted. Yep! With my crazy 5 year old son. Uh huh!!
He went nuts painting a masterpiece and I took a shot at some abstract art. My inspiration: my most favorite pillows from IKEA.
The inspiration…
my DIY "work of art"…can you really call sponge painting that?
I love the texture it adds to the room along with the chevron rug
I came across
this pillow
on Etsy…would be fun to add more versions of the dots!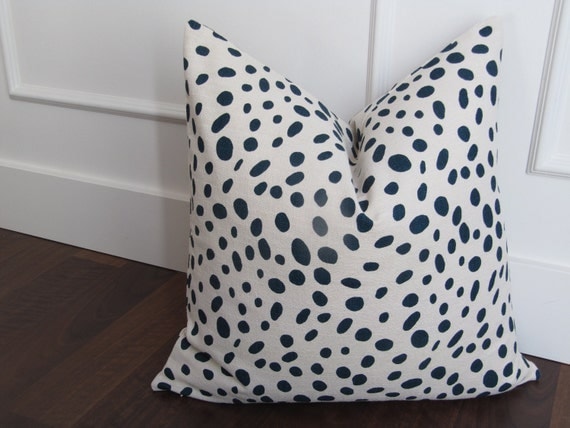 And Oliver's masterpiece…
*UPDATE:
So after living with the painting for a day or two I decided it needed something. Nothing a little metallic paint couldn't fix. When in doubt, add some gold or silver. Preferably both for some real depth. I painted some metallic dots inside the blue ones and it gave it just the shimmer it needed!
Don't you love how the paint looks like coral?! I love anything that references the ocean.
Stay tuned for another tweak I may do down the road. I'm thinking this little painting needs a sister!