Just when I thought I was over the whole wall stenciling trend, I came across these on Etsy…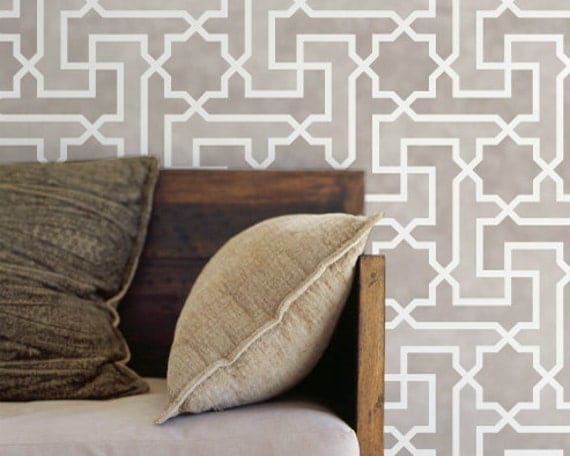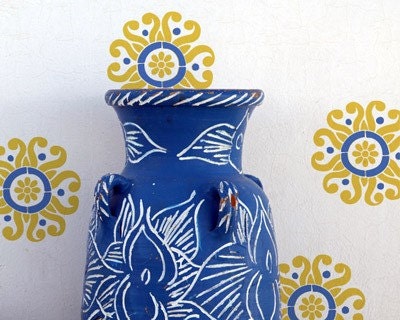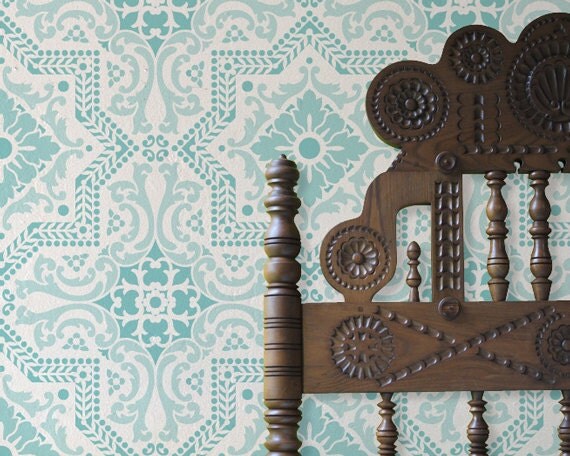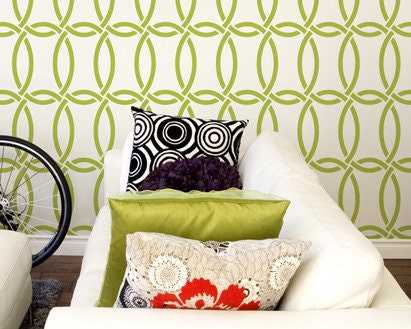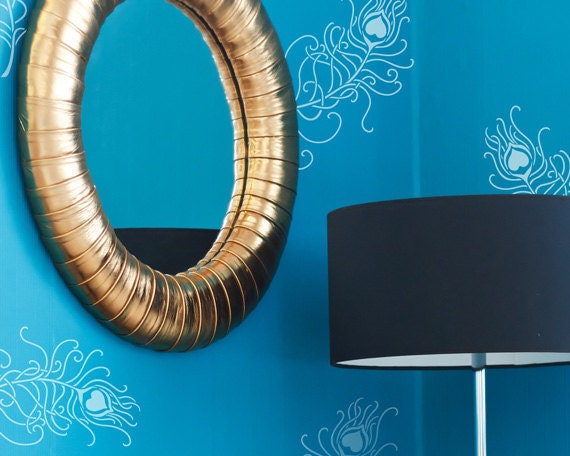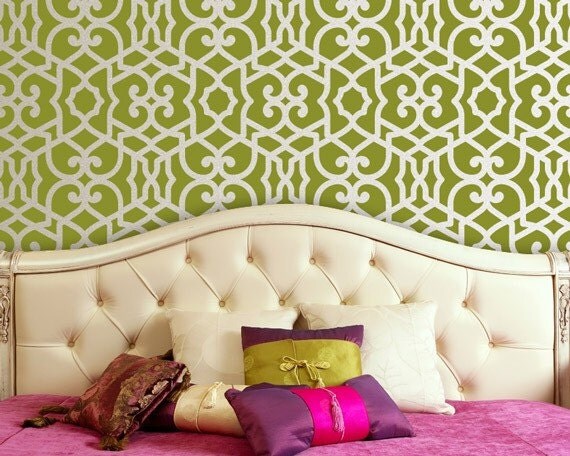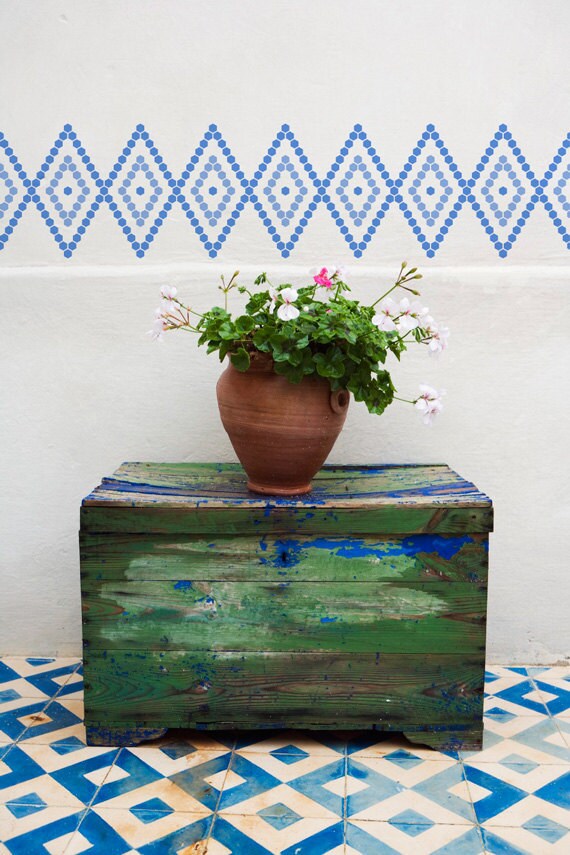 Is that some beautiful eye candy or what?
The styling of the pictures is insane!
I bought the second one and plan to use it in the nursery.
I am going to do it solid white on grey walls.
Have any of you tried your hand at stenciling?
Is it hard? Worth the effort?
Please share your comments and photos if you have them!