Usually when I hear the word "quilt" I think of dated grandmotherly things. I love their sentimental value but quilts don't usually scream cool. That is until I saw these creations from V and Co.
Now keep in mind that you can order the pattern from V and Co., NOT the actual quilt so unless you sew make sure to line up a seamstress. What do you think? Could a quilt be incorporated into a fun and funky nursery? What about that houndstooth one for a big boy room? I am loving any of them for just a great picnic blanket!
Here are some other quilted goodies from around the web…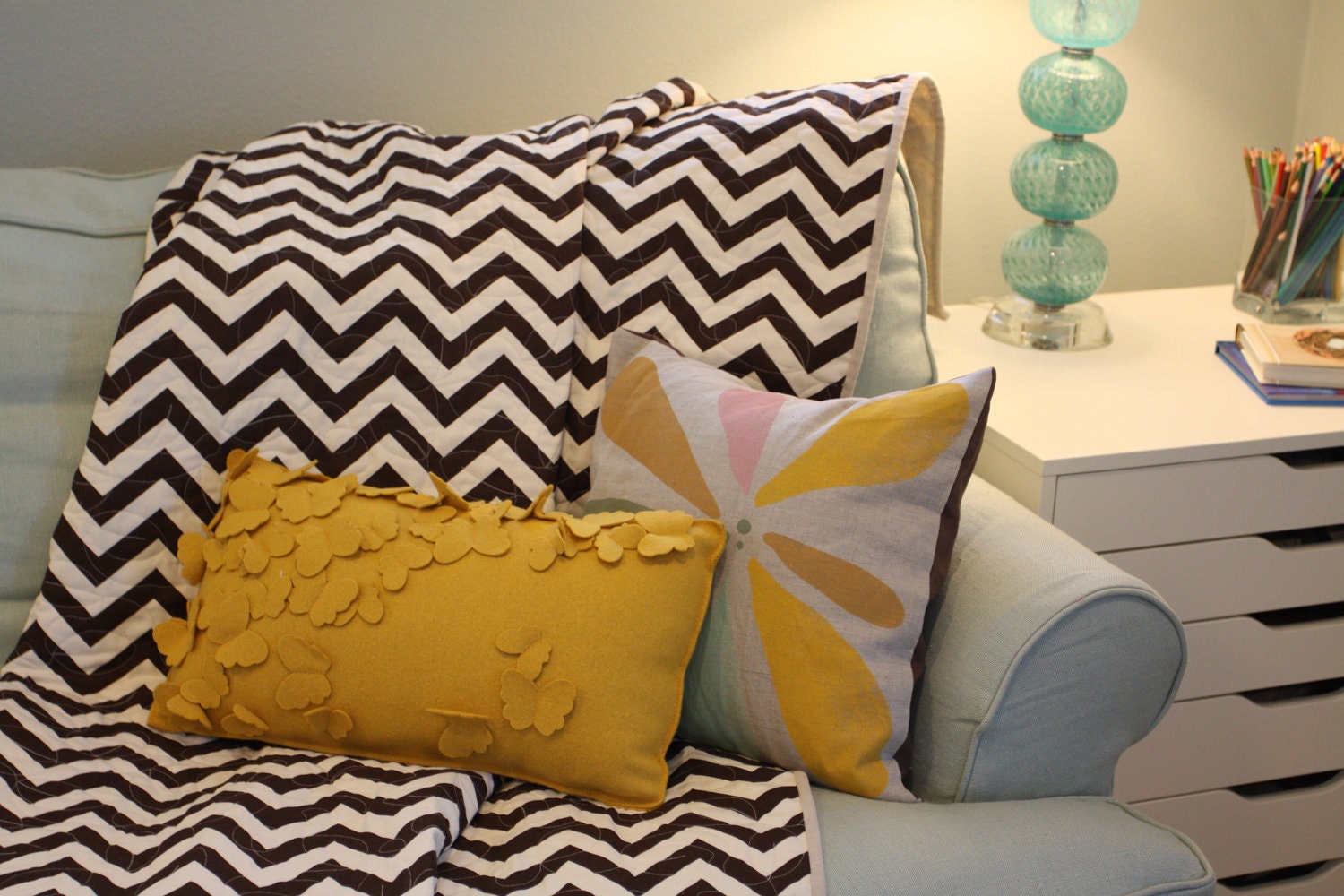 etsy
chevron makes everything more modern!