It's the halfway point of the One Room Challenge and dare I say I'm in pretty good shape. Why do I say things like that out loud?! We all know the second I typed those words I completely jinxed myself! Hopefully not because I already experienced a couple early snags that tested my sanity. My seamstress was down with a case of vertigo, I gave the wrong measurements to my contractor, and I have had my typical self-induced anxiety over making decisions in my own house. Luckily I got to focus on my favorite thing this week- fabric!
It was a piece of fabric that actually kicked off this whole project. I saw this
Bindi fabric
by
Lacefield Designs
and was obsessed. I love the colors and the block print pattern. I have long wanted to have roman shades made for the windows at our landing so I decided to finally go for it with this fabric.
It is so pretty, even prettier in real life! My seamstress is back up and running and the shades should be done over the next week or so. I think I am going to use the extra fabric for a few pillows too.
I also needed fabric for the bench cushions and so I shopped a local place for an inexpensive fabric and this is where week 3 got ugly. This little errand quickly turned into my most stressful moment yet. Ugh, I cannot choose things for my own house to save my life. I went in set on finding a velvety neutral but quickly came up empty handed. Either the color was off (I wanted a good greige) or the price was too high or the fabric was too rough. Or too patterned or too blah or too hard to clean blah blah blah. My phone was at 2% (sweaty pits) so I could only get a little outside feedback and Taylor just said
"Get the softest one"
(big help).
I narrowed it to these:
As you can see I migrated from neutrals to this seafood blue shade also. When I couldn't find exactly what I had in mind with the greige I went to shades of blue. I am always drawn to this color and think of it as almost a neutral too.
For a second I even ventured into the furs. I walked away and came back three times before deciding that the snow leopard would have to be for another project but I almost had a furry bench!
You will have to wait to see what I picked and I hope you like it because I am desperate for some reassurance. I went with one that I wasn't totally sold on and I am still worried that it doesn't look good. Eek.
I also decided to throw in a little pink with
these
: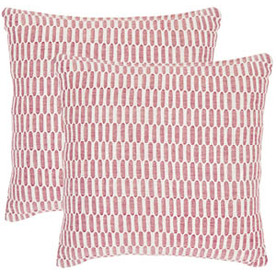 They just arrived and are more of a plum but I am totally ok with that too!
So I am good on the fabric front and the only other textile I want to add is a rug. I am hoping to luck up in the next couple of weeks while thrifting but if that doesn't work out I am seriously considering this one:
I mean, it's perfect right?
We'll see if it fits in the budget. Next I am choosing lighting and that will be the last big purchase. Next week we shall take a look at my budget that I am tracking thru
itSums
and see if there is room for a pretty new (or old) rug!
If you missed the start of this series catch up here:
And see all of the link-up participants, as well as, the official challengers
here
: