Still not mastered the art of styling bookshelves?? Don't worry, you are not alone. It is a skill that takes time and practice…and lots of rearranging. Some people who definitely have it mastered are:
Amber Lewis
Emily A. Clark
Elizabeth Newman
Obviously a crucial element of book shelves are the actual books. They add color, height, and, sometimes a display surface. I especially love when a bookcase is arranged by color like this:
Last Monday, I shared
this design board
and one little detail that you may have missed were the books on the nightstand…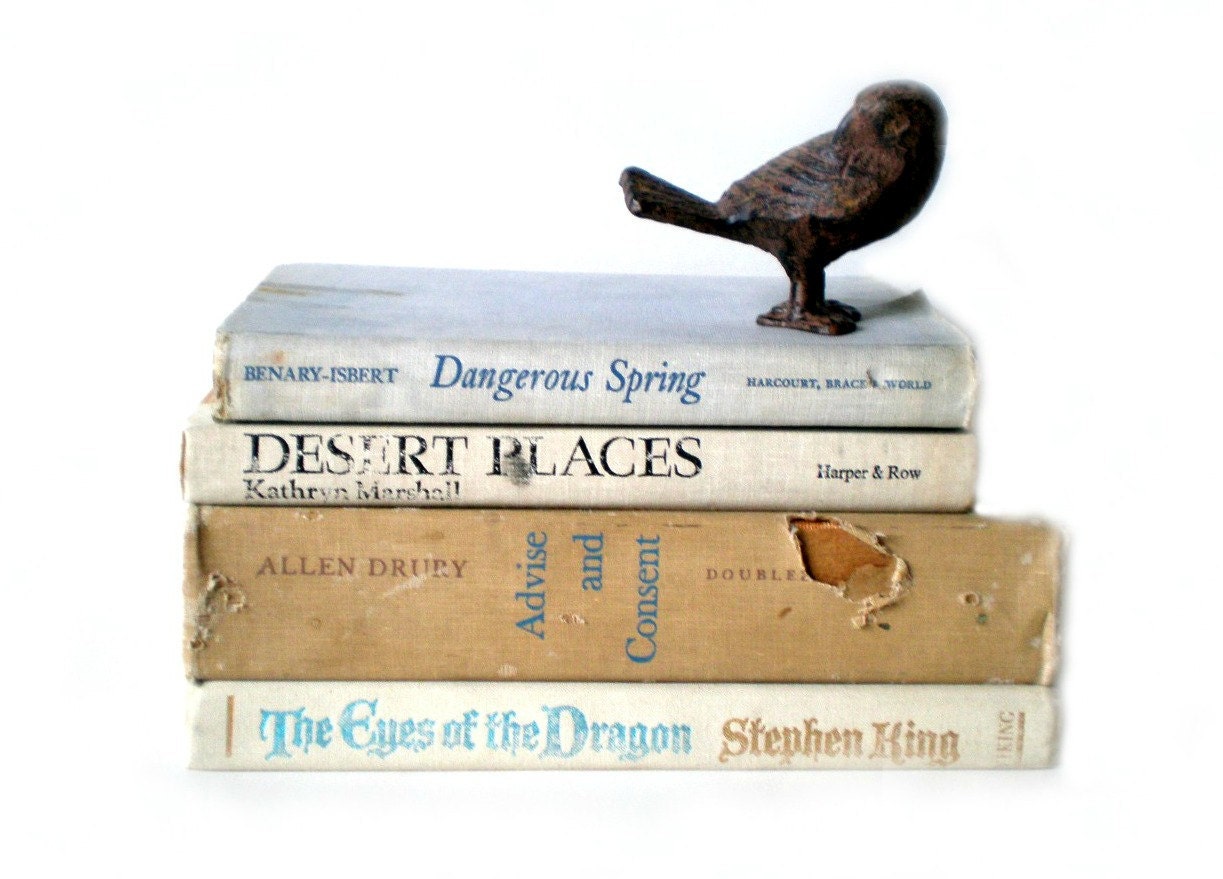 Those books are from an Etsy shop called, Hound Dog Digs.
They specialize in antique items and one of their offerings are these sets of vintage books.
They go ahead and group them and sell them as sets so you have ready-made eye candy for your bookshelf. They are grouped by color or subject so creating a vignette is super easy.
Sometimes grouping books and finding the right combination can be the hard part so this takes some of the work out of styling your book shelves!
To check out their selection, visit their shop
here
.
I have been trying tirelessly to get my bookshelves right.
It is so hard to edit, isn't it??
I will share two bookshelves from my house later this week!