If you have oohed and awed over herringbone floors like this…
Then you are going to like today's "how to." Since most of us aren't in the market to completely rip out our floors and replace them with custom-laid hardwoods such as those, this little slice of herringbone is a great way to get the fix.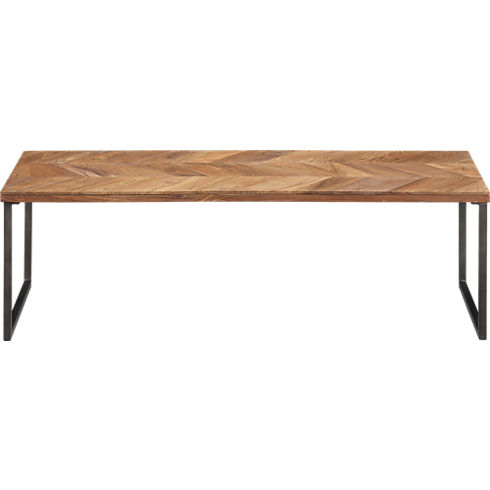 A gorgeous coffe table with a herringbone top.
And for only $399 most of us could attain a little herringbone fanciness afterall!