So I shared that over NYE I gave little Blake's room a facelift. He rang in 2012 in his big boy bed (well not really, he will be in his crib until his new baby brother arrives and kicks him out) and all kinds of new more manly accessories. One day however he will surpass even his 2 year old maturity and be ready for some changes so here are my suggestions for how to tweak the room so it grows as he does.
The room already has a rustic feel to it and that can be carried over even when he is ready to say goodbye to his toddler room. I purposely kept things from being overly "kid-ish" so that the room would not be too stuck in a theme. Where some of the children's books and toys will disappear, the following accessories can take their place.
What teenage boy will not want some sort of gadget to play his music and drown out his parents' voices?!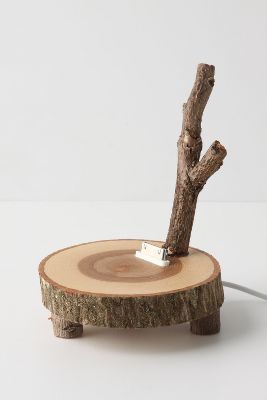 A cool little pouch for overnight trips
A funky chair for lounging with his buddies
West Elm
New bedding with a graphic print in grey so it will match the current pendant light fixture.


West Elm
Lose the monogrammed pillows and toss on a few of these…


source
And one of these…
Replace the Yo Gabba Gabba prints with this cool horse art
Replace the sweet monograms with edgier letters
Consider adding shelves for more storage
A desk for schoolwork and studying
Personalize the room with unique accessories based on whatever his interests may be at that point…
Soccer (like mother, like son!)
football
(future Panther?!)
what boy doesn't have a love for fast cars?
Maybe he will dream of big boats and big fish
Make use of an old ladder to hang throw blankets, jackets, magazines, or headphones.
The love is in the details and it will only take minor changes to take this room from toddlerhood to those teenage years. If you need help transitioning your child's room into a more grown-up space contact me, I can help!