Another Friday, another awesome five!
I am linking up for week #3 with
Lauren
.
Join me, won't you…
1. Sometimes it's the little things in life. I bought these for myself this week…
I didn't know 4 tumblers could make me smile this much.
Oliver asked "how the drink wasn't spilling out of the wiggly lines??" 🙂
2. V-Day landed in our house. My husband did actually pull out some flowers for the big day even though
I told you
he is holiday-challenged!
3. Received these dala horse cards from Etsy vendor,
Studio Lise
.
They are going to be adorable in a room I am working on!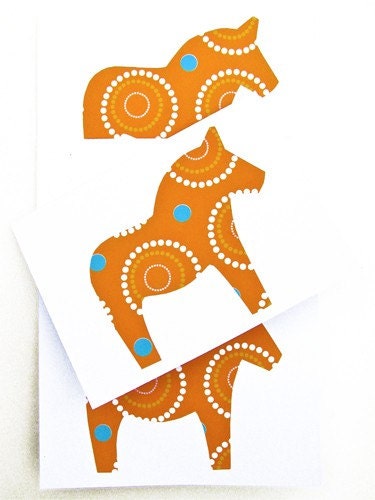 4. Plans are underway for our dining room built-ins! We will have a banquette and bookshelves when it is all said and done! I am picturing something along these lines…
These are all somewhat different from my actual dining room but I love the style…color, rustic, eclectic, and comfy! Ours will need to provide storage, enough seating for our long farmhouse table, and I want to add fun elements like a hanging pendant light and an assortment of fabric.
5. And most importantly this month is the birthday of my new angel, Bowen. My BFF had her on the 8th and she is scrumptious! I can't wait till I get my hands on you Bowen Elizabeth!
I foresee a lot of braiding in our future!
And ps. Happy Birthday to my Dad!