Today's purge is a mixed bag! Just some tidbits I want to leave you with before the weekend…
First, thank you to Megan of Lemonade and Mason Jars for nominating me for the Liebster Award! I feel so honored to have received this nomination twice this month. It means people are actually reading (and hopefully enjoying) this here little blog. Maybe one day it will wear off, but right now I am so excited when I see a new "follower," reader, commenter, or Facebook liker. I really love my blog and it is the cherry on top when someone else appreciates it!
Since I just did a Liebster Award I am not going to fully participate but I will give a quick 11 facts that I haven't shared yet…
1. I bite my nails…horrible habit!
2. I am terrified of staying home alone when my husband is out of town (I've watched too many 20/20's and Datelines!!)
3. I love guys with tattoos
4. I have NO clue what I am naming my girl on the way!
5. My dream car is an old style Woody
6. We have a jack russell named Bailey who is 11 this month
7. I would love to repurpose an old shed in my backyard for my office
8. I draw a lot of inspiration from the old homes in Charlotte…some of the best I've seen!
9. If I didin't love interior design so much I would want to be a chef (Not because I can cook by any means, just because I love food!)
10. I would love to be part of a flashmob
11. I do a daily devotional called Jesus Calling that is short and sweet and starts my day off with way more patience!!
Second, I wanted to let you all know that painting will officially begin this weekend! I chose a white and the best part?? My husband will be doing the painting while I go soak up some sun in Charleston! I am going with my sister to see Beth Moore speak and it just so happens to be in my favorite city. One last beach trip before school is officially in session.
And speaking of school my little guy starts on Tuesday! I have so much nervous excitement I feel like it's MY first day! After Labor Day both boys will be in school so I will have 4 days to myself each week. At least until I have a newborn 🙂 I can't wait for the extra time though to get back to regular projects and e-design boards! Contact me if interested!
And
Emily
alerted us to these bracelets…I am thinking navy!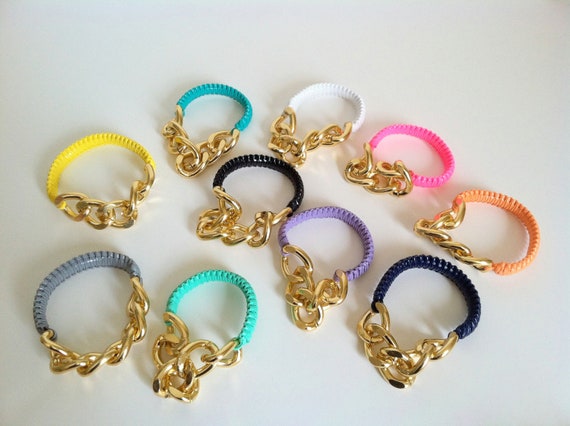 And lastly this…
Did you know that Anthopologie sells
this tent
?!
I could totally live there in the ocean and be happy.
Have a great weekend!
Check in tomorrow for some new tunes I am loving.